Father's day cigar brownie + Brownie Cookies 180gram
8pcs/box, 1x Dark Chocolate Ganache, 1x Milk Chocolate Ganache, 1x Salted Caramel Sauce, 1x Roasted Almond
The cigar brownie is made of triple chocolate which is double dark chocolate inside and coated with dark chocolate again. Each box you get to taste strawberry flavour, butterscotch flavour, Salted caramel flavour and classis brownie.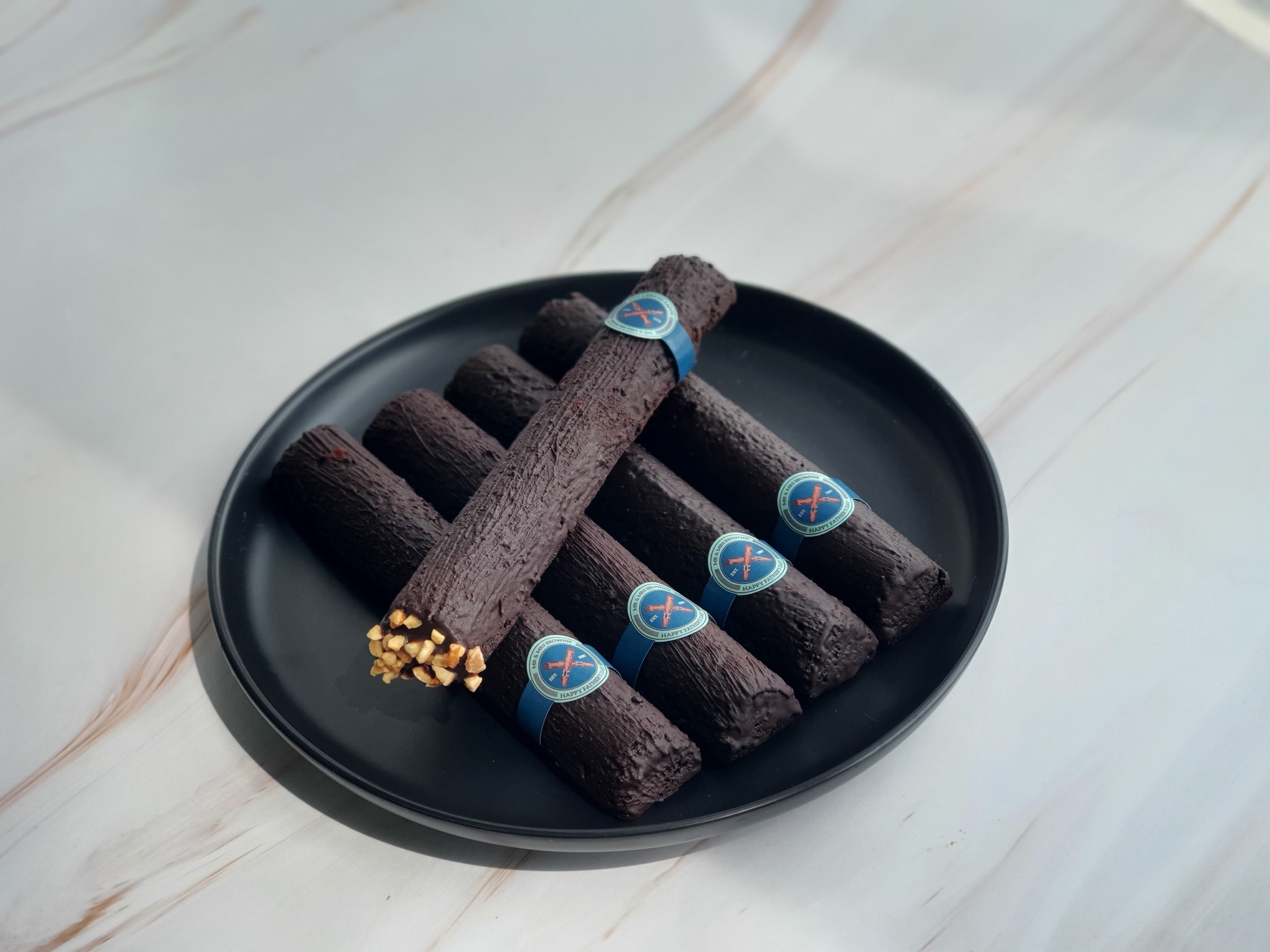 The fun part is hold the cigar brownie like the one and dip into your favourite sauce which are dark chocolate ganache, Milk chocolate ganache, Salted caramel sauce. Then dip into the roasted almond and start to enjoy!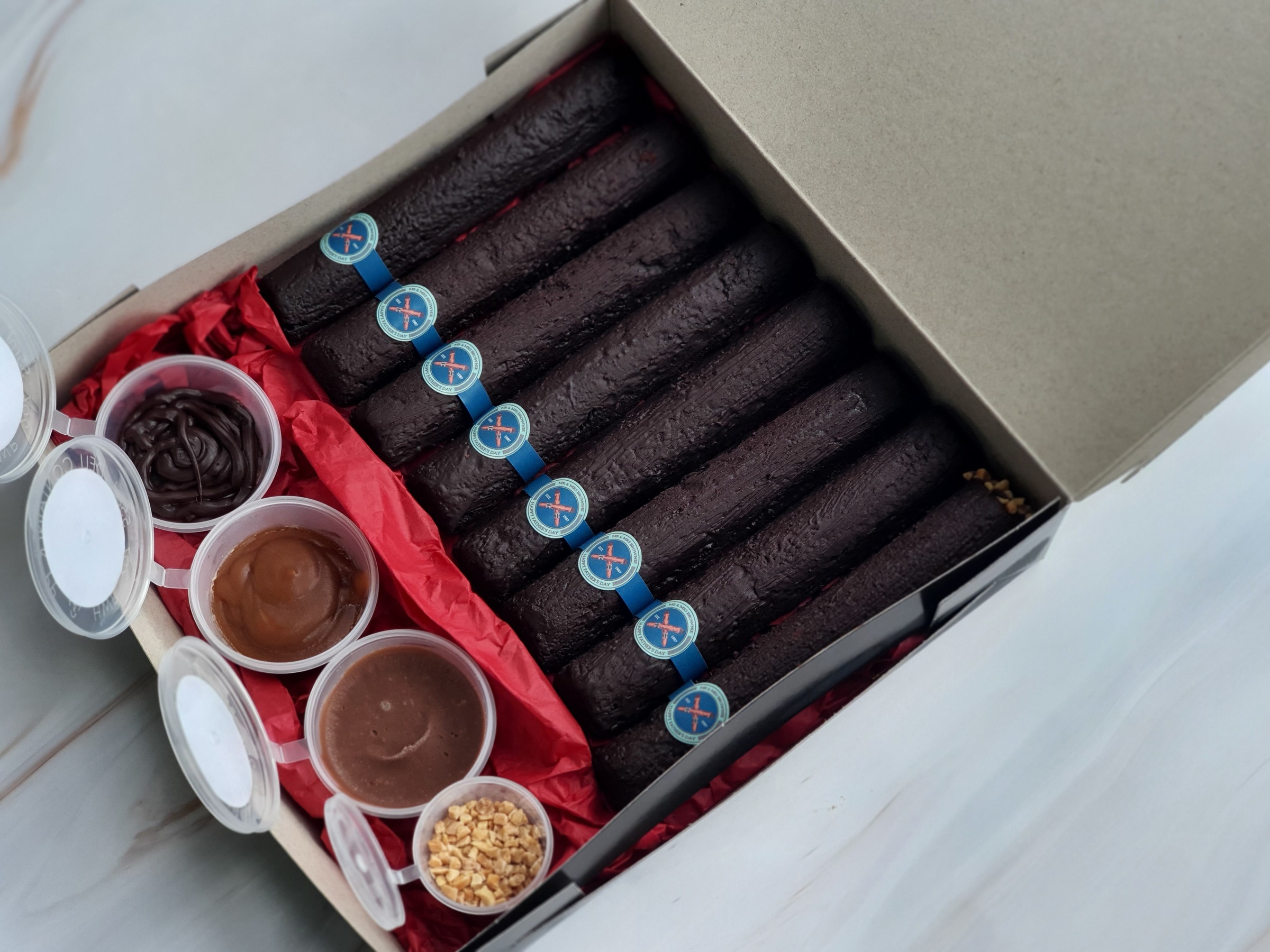 Triple Chocolate Cigar Brownie comes with 3 types of dipping sauce.

- dark chocolate ganache -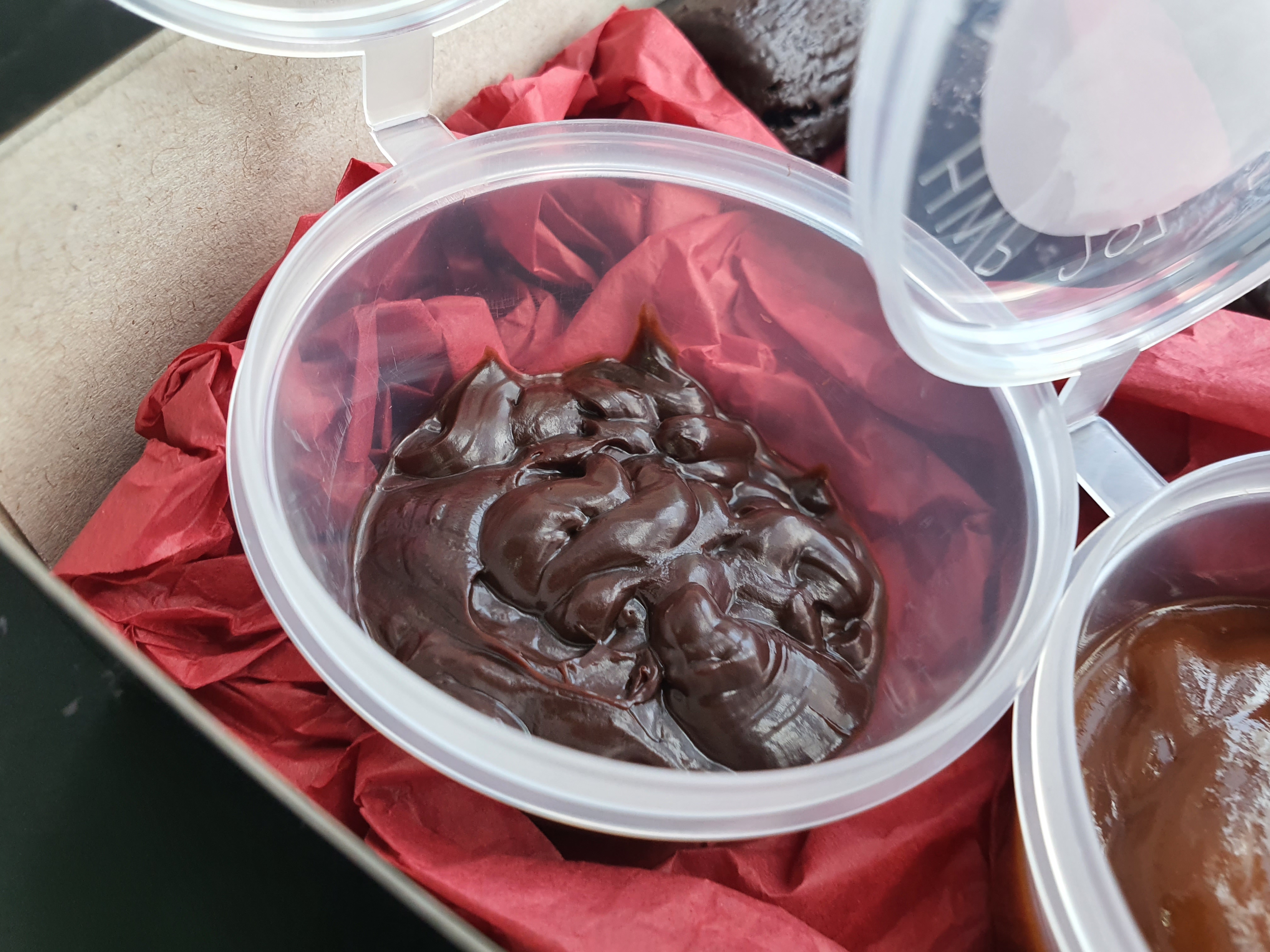 - milk chocolate ganache -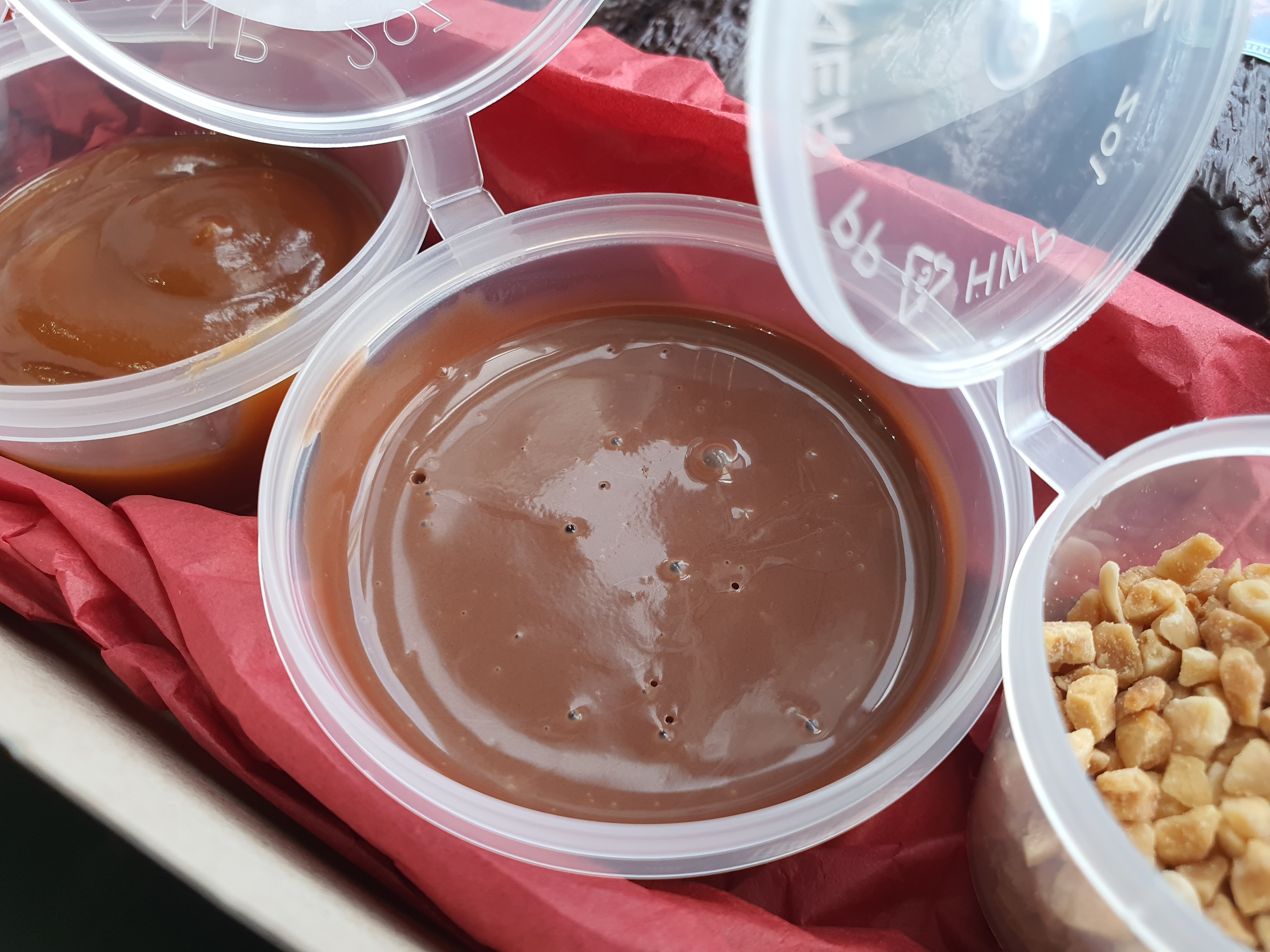 - salted caramel sauce -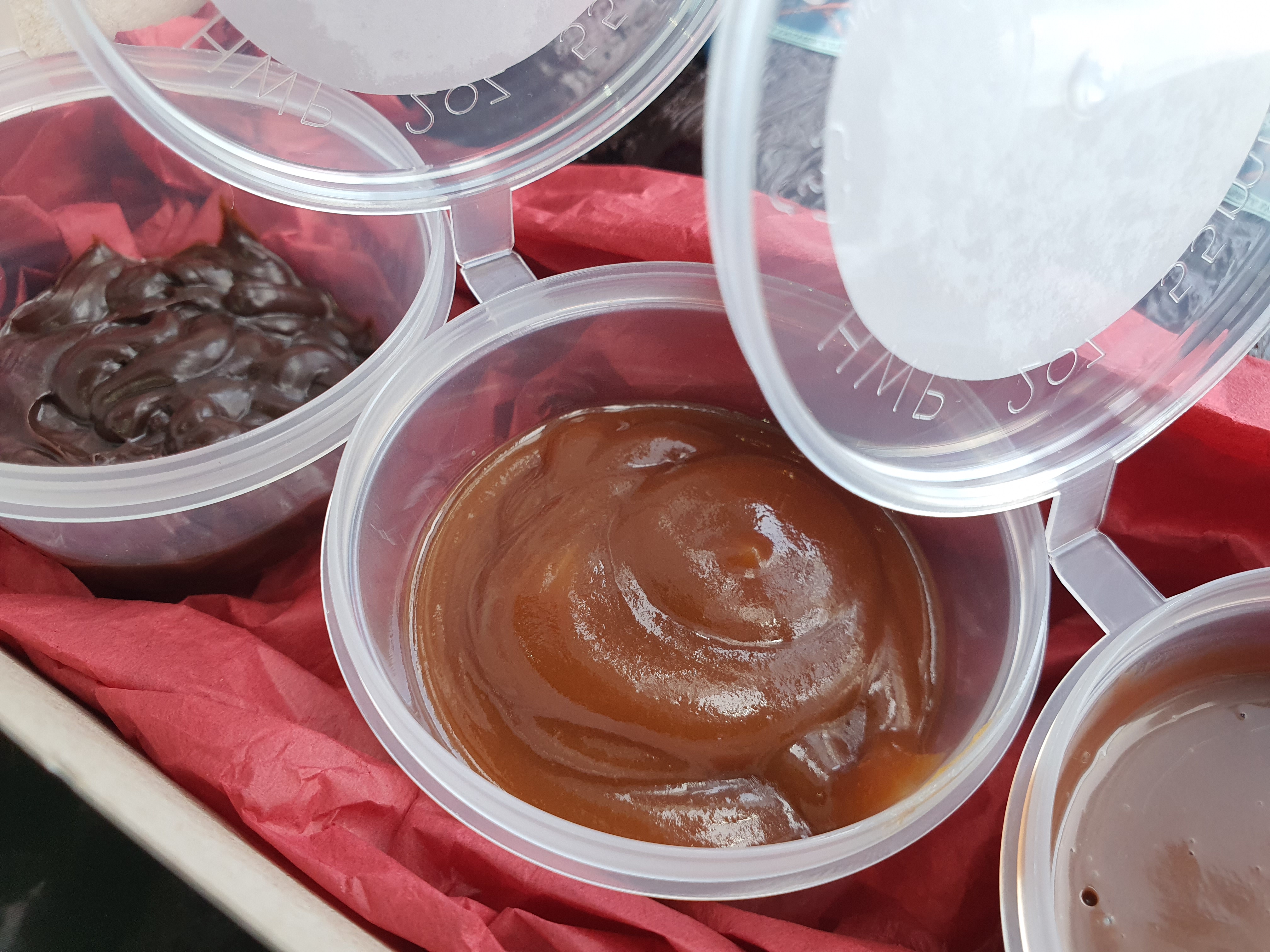 - roasted almond -