What was the purpose of gift giving at Chinese New Year?
Gift are usually given to show respect, gratitute, friendship, love or hospitality. It is an actual a common courtesy of the world. The etiquette of gift-giving may be a little different from western countries.
But now, giving gift hampers is outdated already! It may look big and spontaneous and 10 items from a hamper, how many item u really like it and eat it? 2 maybe? perhaps 1?
This year Mr & Mrs Brownie gonna break the tradition and let's have some fun in it!


兔兔牛油饼干(Rabbit German Butter Cookies)
Handmade by Mr & Mrs Brownie. Buttery taste and not too sweet! It's melting in mouth!!!
I love it!!! And every rabbit has different expression!!
纯手工制做,香牛油味,外脆,即口融化!那个感觉太爽啦!爱了爱了!



年年有鱼 (东炎脆鱼皮 / Tom Yam Crispy Deep Fried Fish Skin & 咸蛋黄 Salted Egg Yolk Crispy Deep Fried Fish Skin)
are you tasting too much of sweet dessert? time for savoury snack! By using salmon fish skin and continue deep frying until crispy, next shake it with strong tom yam flour on it, oh my…. my saliva is dripping!!! This snack gonna make you unstoppable!!!
吃了甜的,就吃点咸的! 采用三文鱼皮炸的又酥又脆, 听到就想流口水咯! 停不下来啊!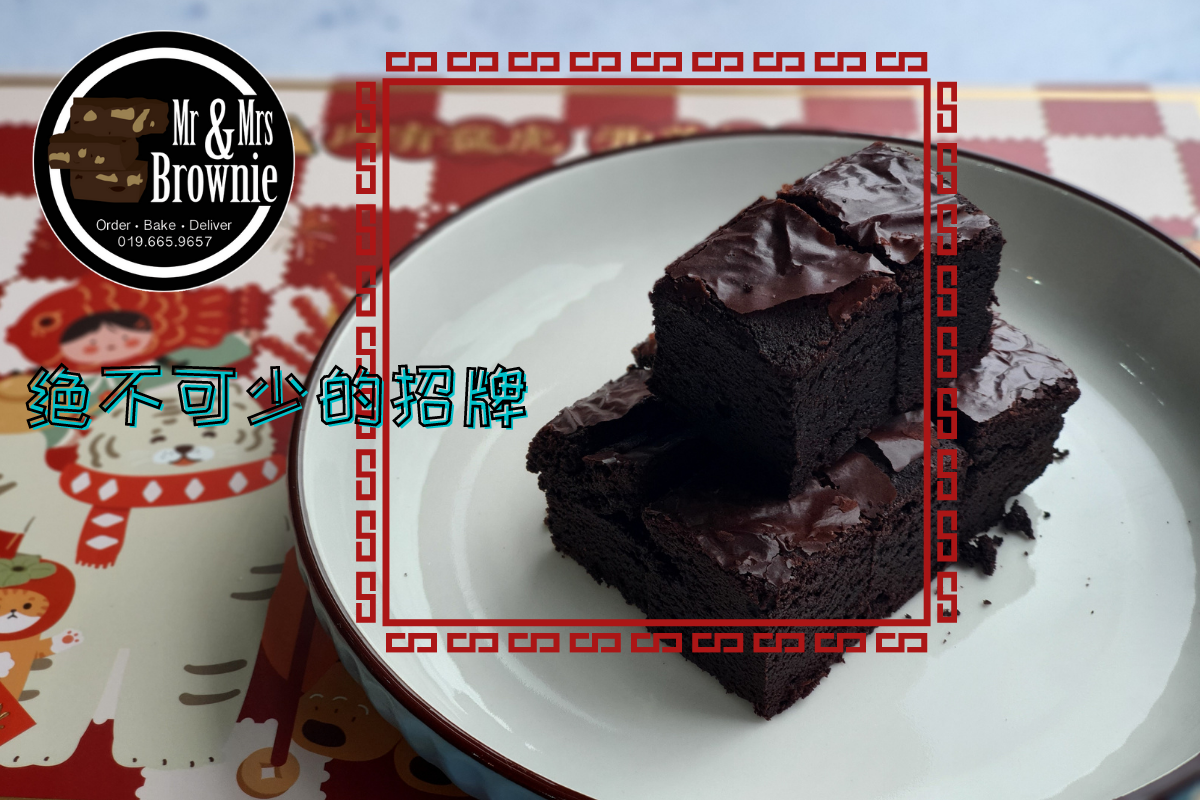 Brownie (绝不可少的招牌)
Do you know that, during chinese new year not only ca eat lots of cookies and biscuits, you can have our signature brownie as well! We baked fresh, using double dark chocolate recipe, fresh eggs, imported dark chocolate, outside crips inside moist, you will never say 'no' to Mr & Mrs Brownie.
过年除了吃年饼,也可以吃吃蛋糕brownie!double chocolate recipe, #新鲜烘焙, 用的料都是#新鲜鸡蛋,好的#牛油, 进口的#dark #chocolate! #外脆内软!特浓的dark chocolate味!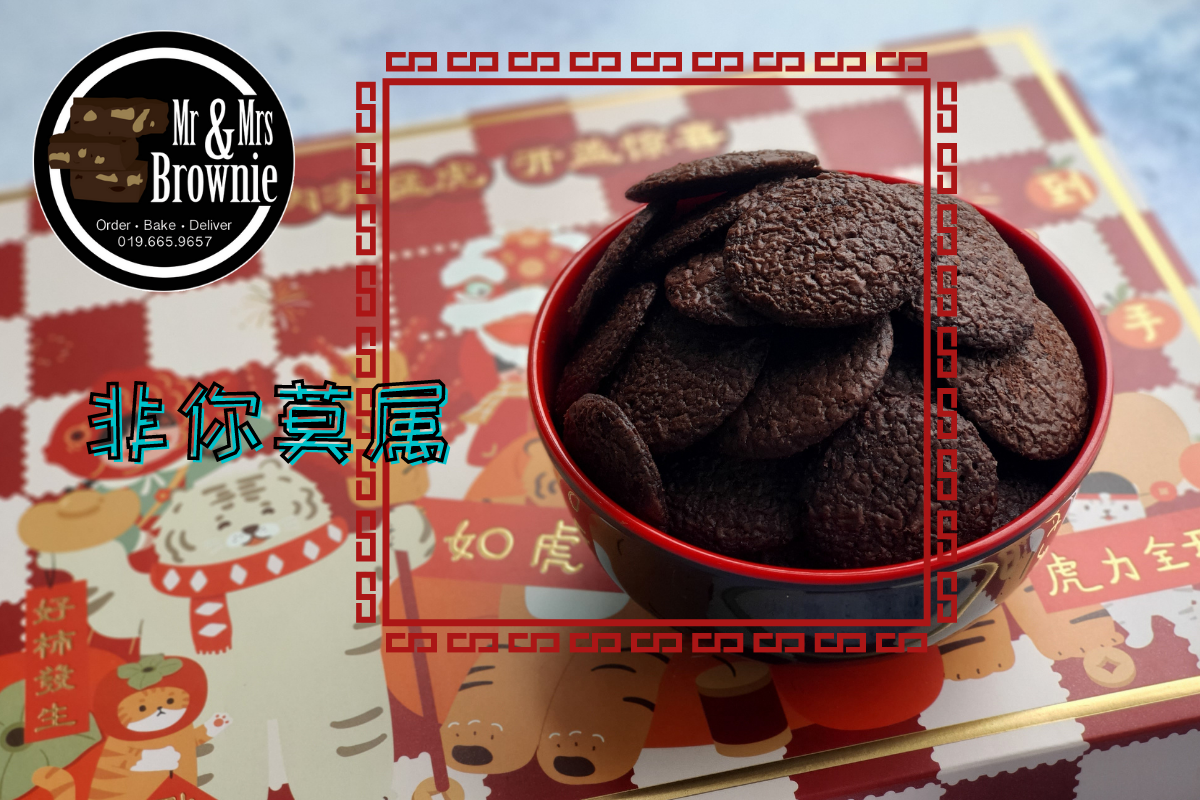 Brownie cookies (非你莫属)
One of Mr & Mrs Brownie hot selling item which is brownie cookies or brookies! We baked fresh, using double dark chocolate recipe, fresh eggs, imported dark chocolate, super duper crispy and rich in chocolate! Warning!! Its addictive!!!
double chocolate recipe, 新鲜烘焙,用的料都是#新鲜鸡蛋,进口的dark chocolate!脆脆脆!特浓的#dark #chocolate味!吃了一块就跟着一块,会#上隐喔!
You will get
| | |
| --- | --- |
| Quantity | Item |
| 14x pack | Classic Brownie |
| 1x bottle | Brownie Cookies |
| 1x jar | Rabbit German Butter cookies |
| 1x jar | Salted Egg Yolk Crispy Fish Skin |
| 1x jar | Air fried Ngaku Chip |
| 1x jar | Tom Yam Crispy Fish Skin |